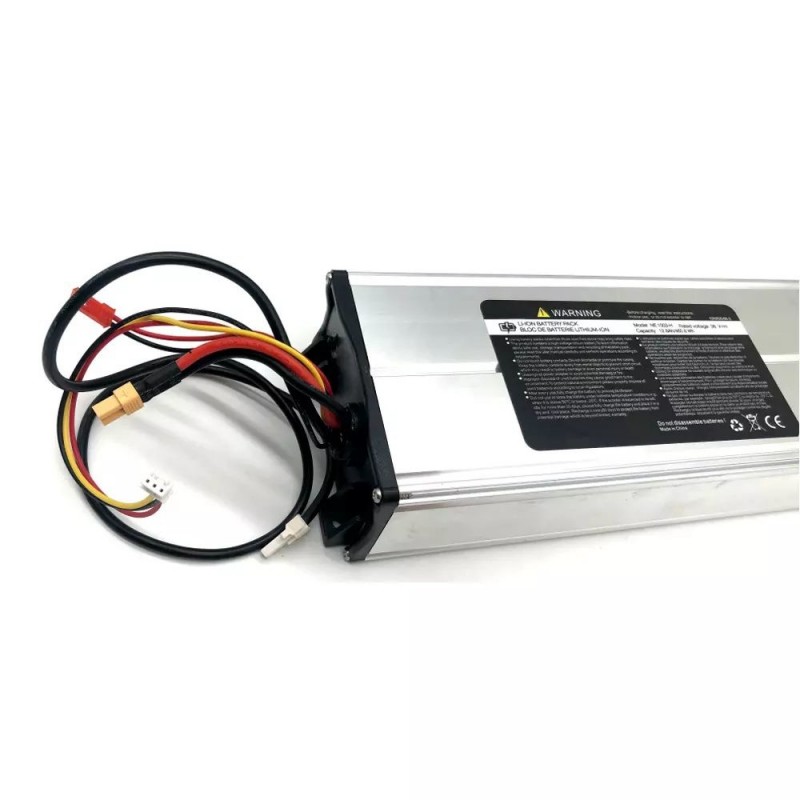  
Replacement Battery Battery Pack Xiaomi M365 PRO e-Scooter PRO2 compatible scooter
✅ Model K2, 36V 15600mAh/460Wh
✅ Very stable performance and high performance
✅ Battery for Xiaomi M365 Scooter PRO and PRO2
✅ Only suitable for the original Xiaomi electric scooter
✅ Automatic warning of abnormal temperature and short circuit
Cancellation
Withdrawal
Cancellation
Withdrawal
Privacy and Data Protection
Privacy policy
Privacy and Data Protection
Privacy policy
Terms & Conditions
Terms and conditions with customer information
Terms & Conditions
Terms and conditions with customer information
With the Xiaomi M365 battery pack you buy the best lithium-ion battery specially designed for the Xiaomi M365 electric scooter. This battery guarantees stable performance, excellent power supply and is of very reliable quality. If the battery of your Xiaomi scooter is due, then this is the perfect solution!

If you have a Xiaomi M365, Mi Essential, Mi 1S and the Mi Scooter 3 Scooter, the first version is suitable with 280,8Wh. The second version has 460,8Wh and is suitable for M365 Pro and Mi Pro 2 levels. The battery uses 30 lithium-ion cells of type 18650 and has a charging voltage of 36 volts with a charging time of about 5 hours.

Installation is fairly easy by unscrewing the bottom of the scooter. Please note: This may void the warranty! When you use the M365 battery, you will be automatically warned if there is an abnormal temperature or short circuit. This also applies if there is a risk of undervoltage or overcurrent.
Details
Battery for Xiaomi M365 Scooter
Model K2, 36V 15600mAh/460Wh
Very stable performance and high performance
Only suitable for the original Xiaomi electric scooter
Automatic warning of abnormal temperature and short circuit
Scope of delivery
1 x Battery for Xiaomi M365 Scooter PRO and PRO2
13 other products in the same category: